CELERIS-MISTRAL SHEEPSKIN: CHOCOLATE BROWN BOOTS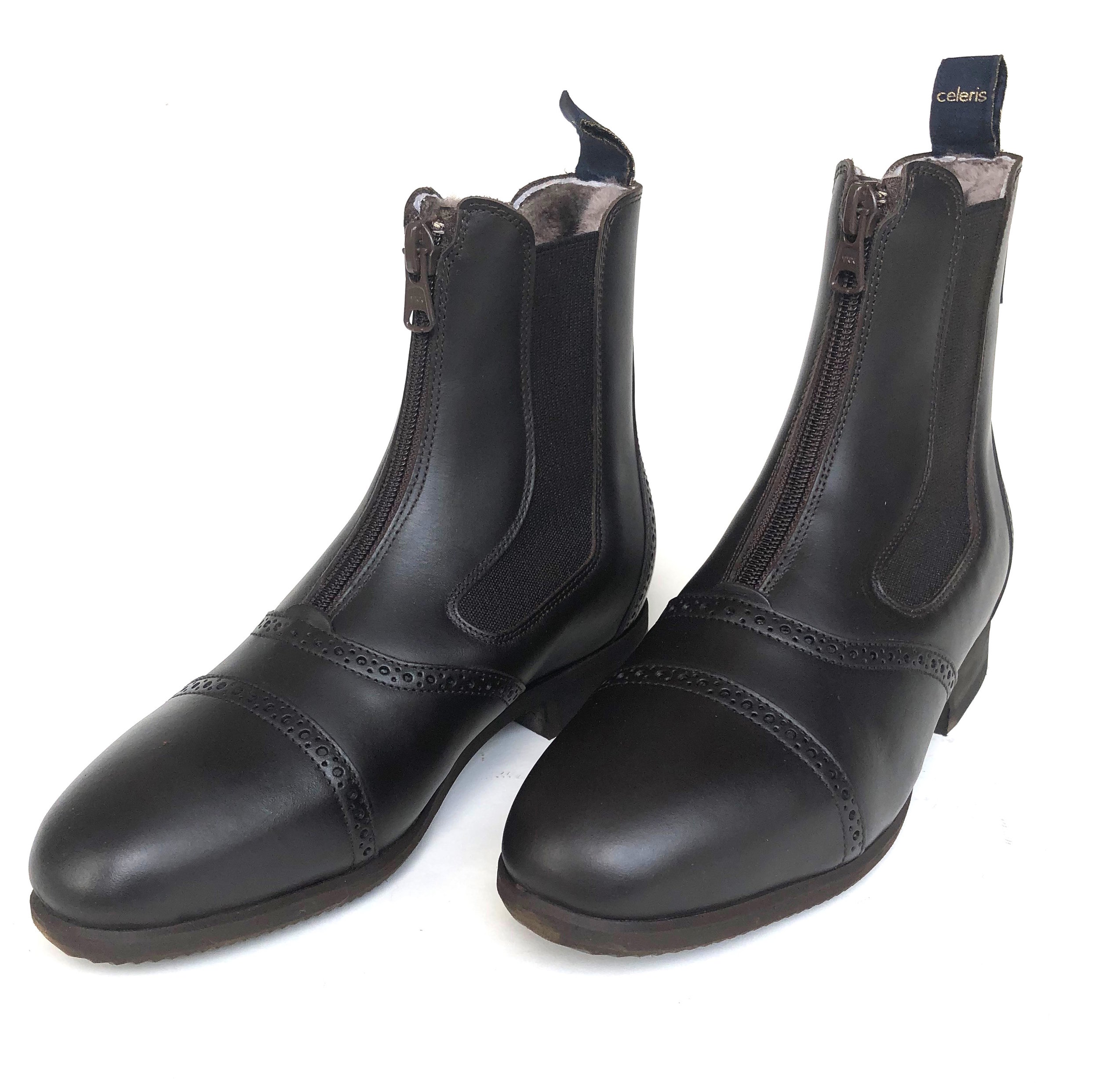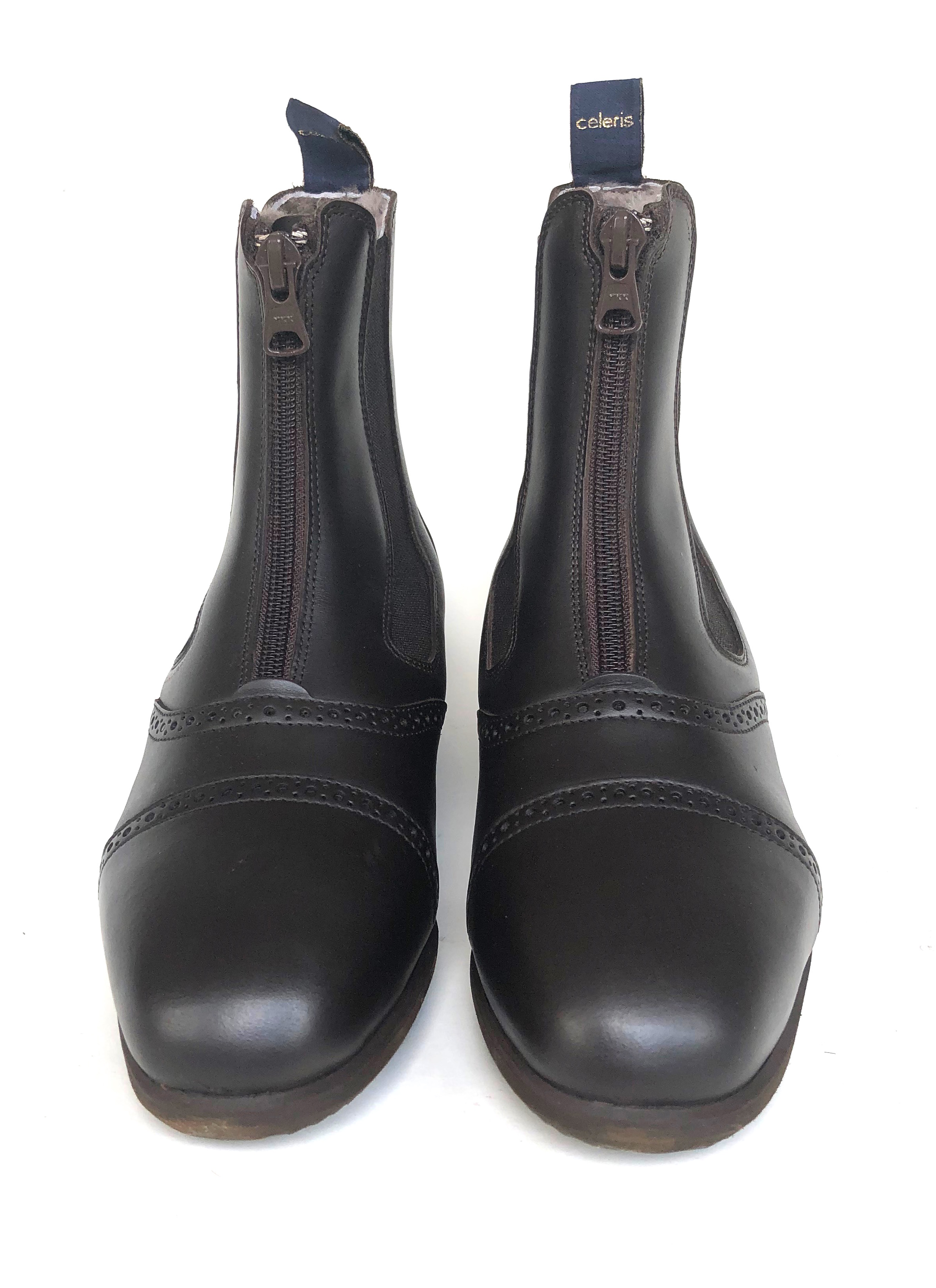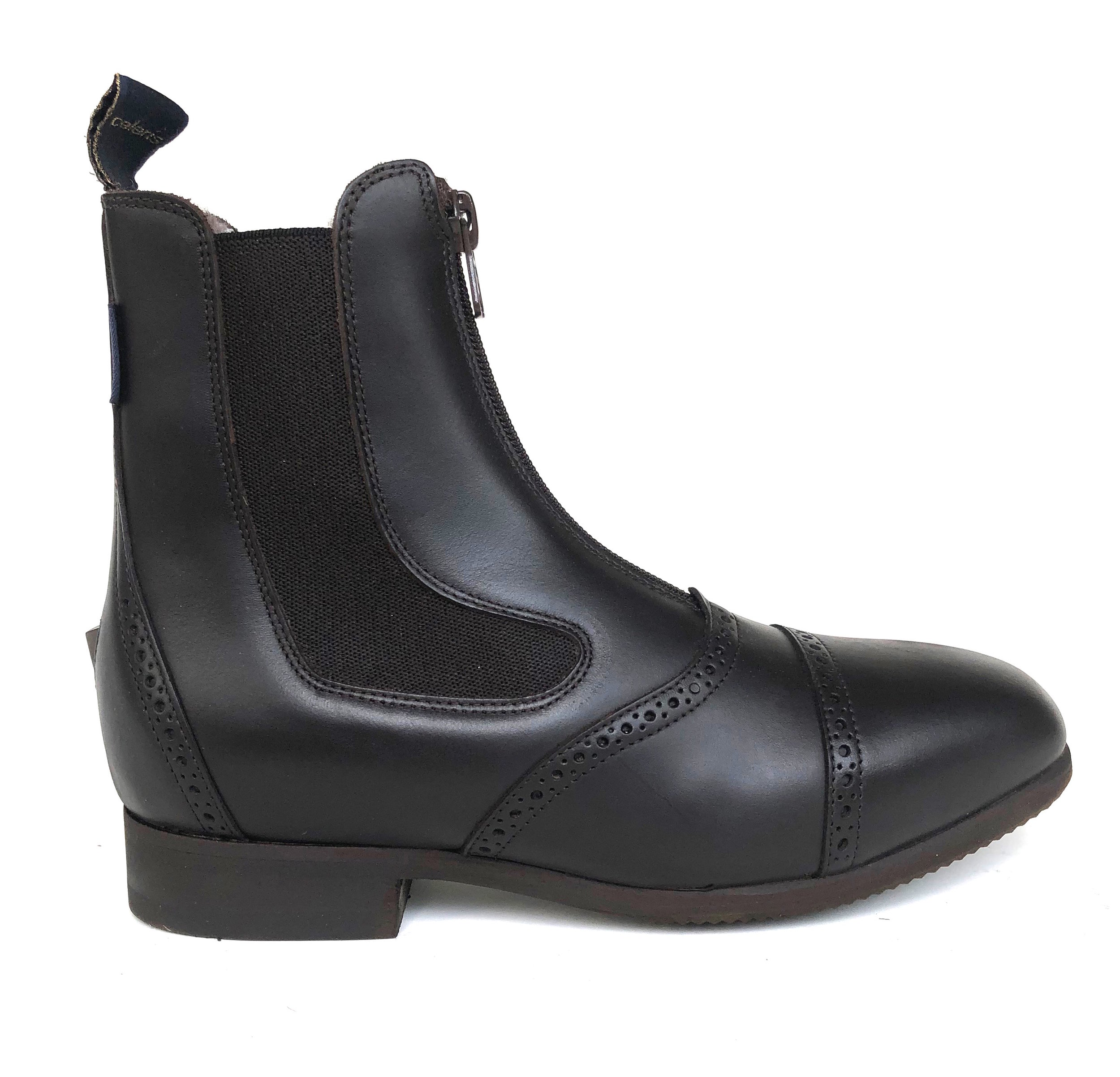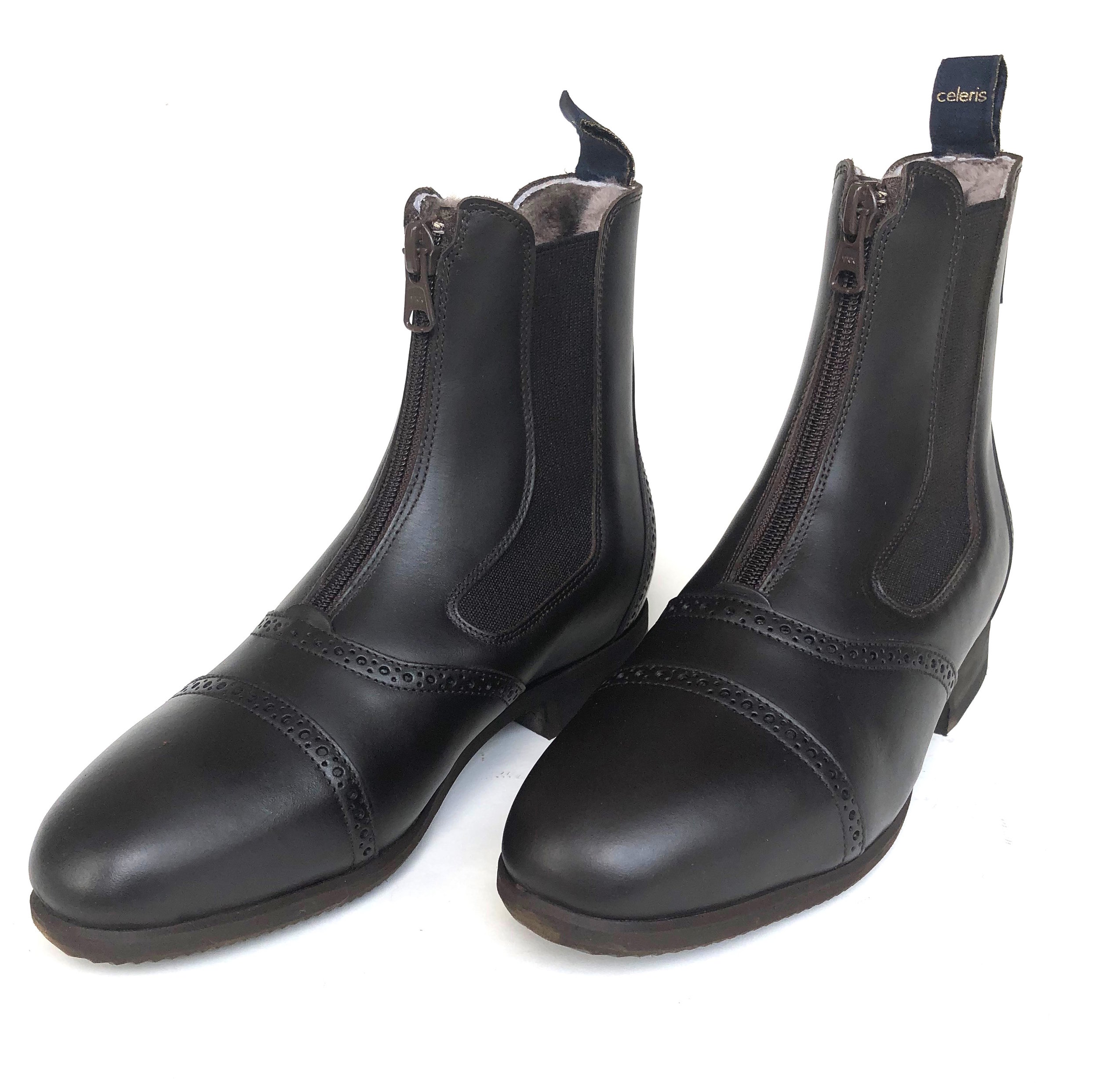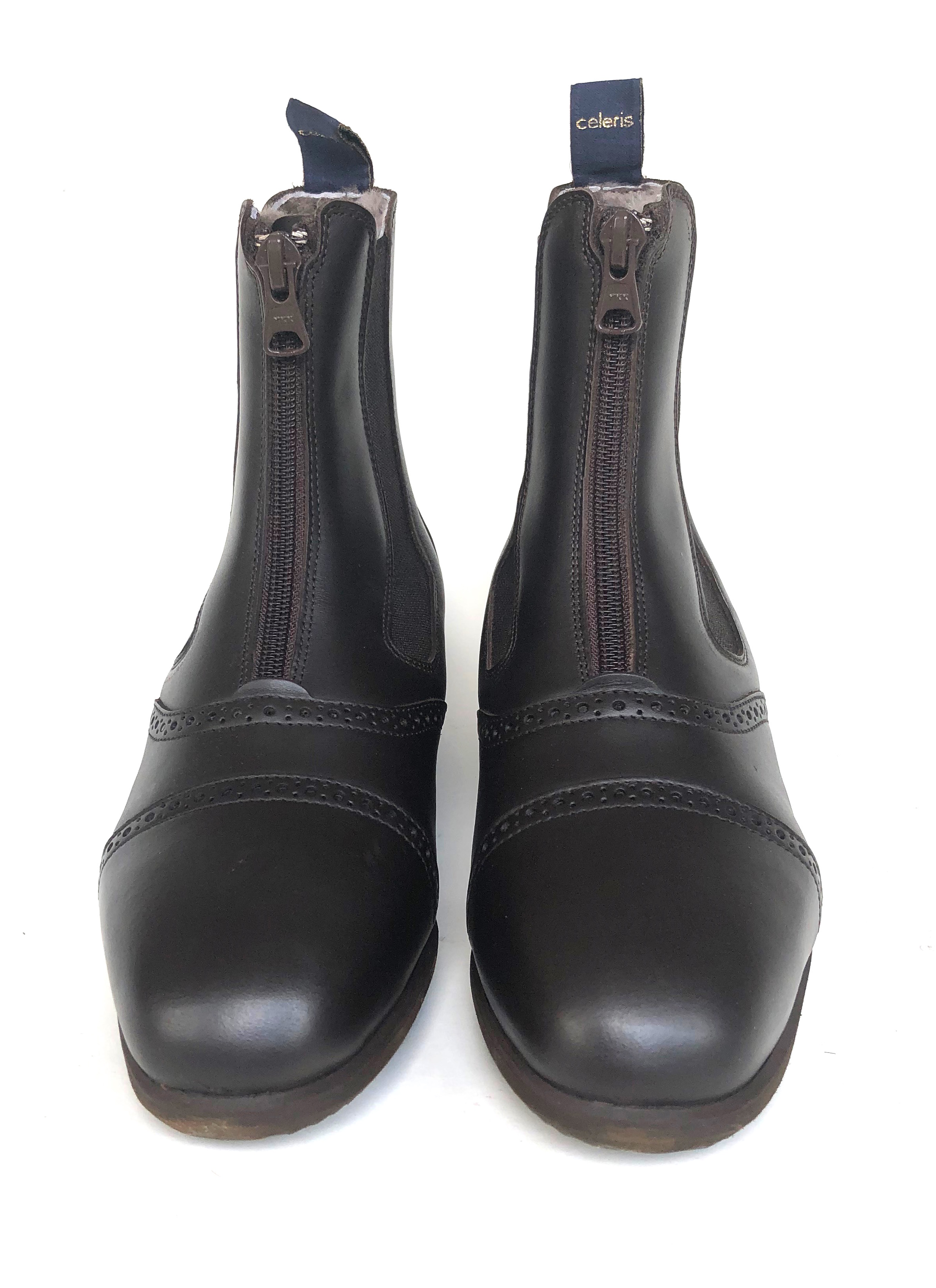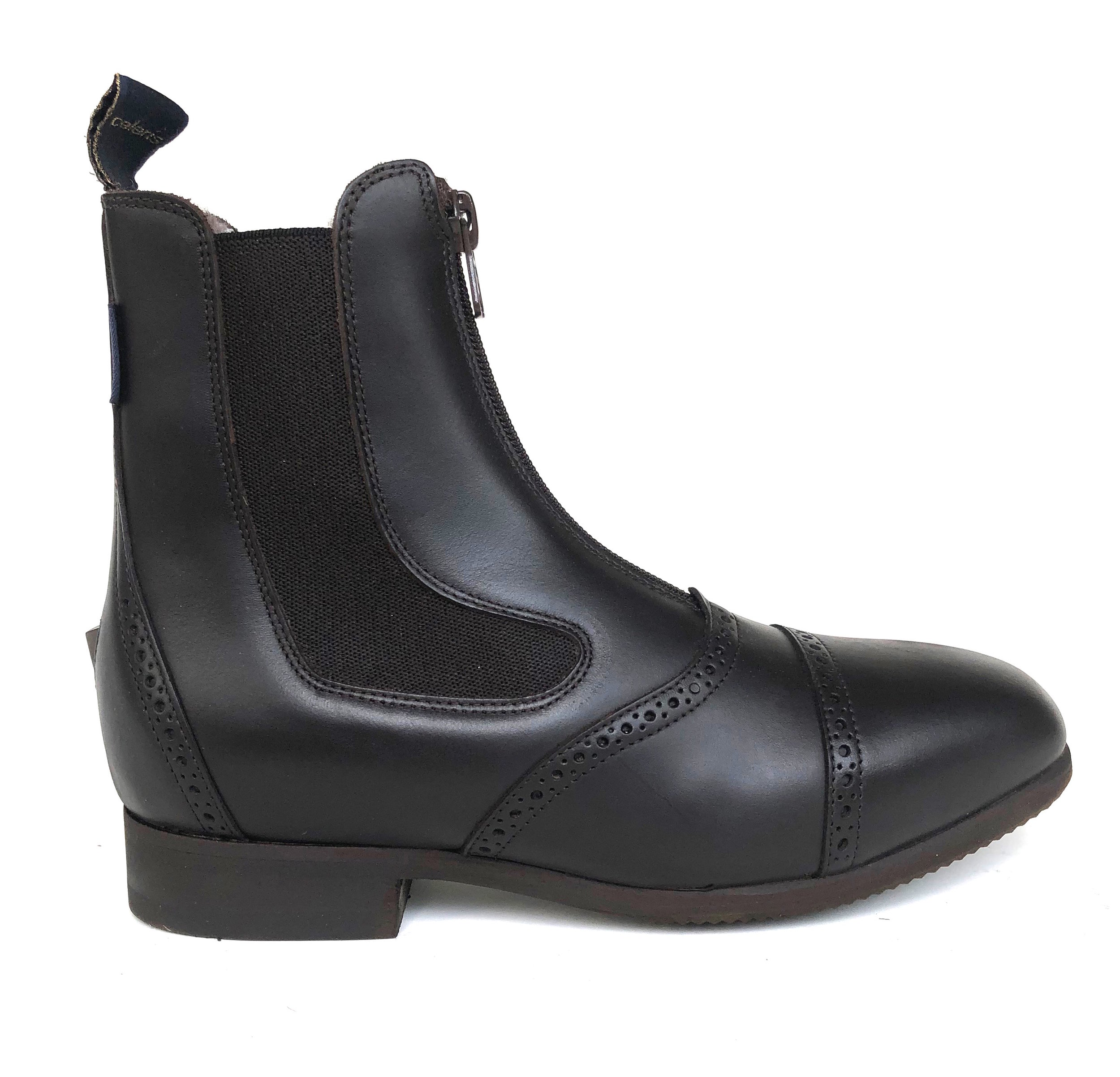 CELERIS-MISTRAL SHEEPSKIN: CHOCOLATE BROWN BOOTS
MODEL: Mistral Sheepskin- Paddock Boot with Sheepskin Lining
These lace-up boots are higher at the ankle than other models and have a rear zip. These are incredibly hard wearing as yard boots and the ideal choice for winter boots, made with sheepskin lining.
Box calf
Full grain calf skin lining
Laces
YKK rear zip
Leather zip cover with popper
Leather insole
Superior rubber sole.
Q Dressage are authorised re-sellers of Celeris UK's read-to-wear short boots range.