CELERIS-JOANA: BORDEAUX WITH FAUX CROC GLOSS BOOTS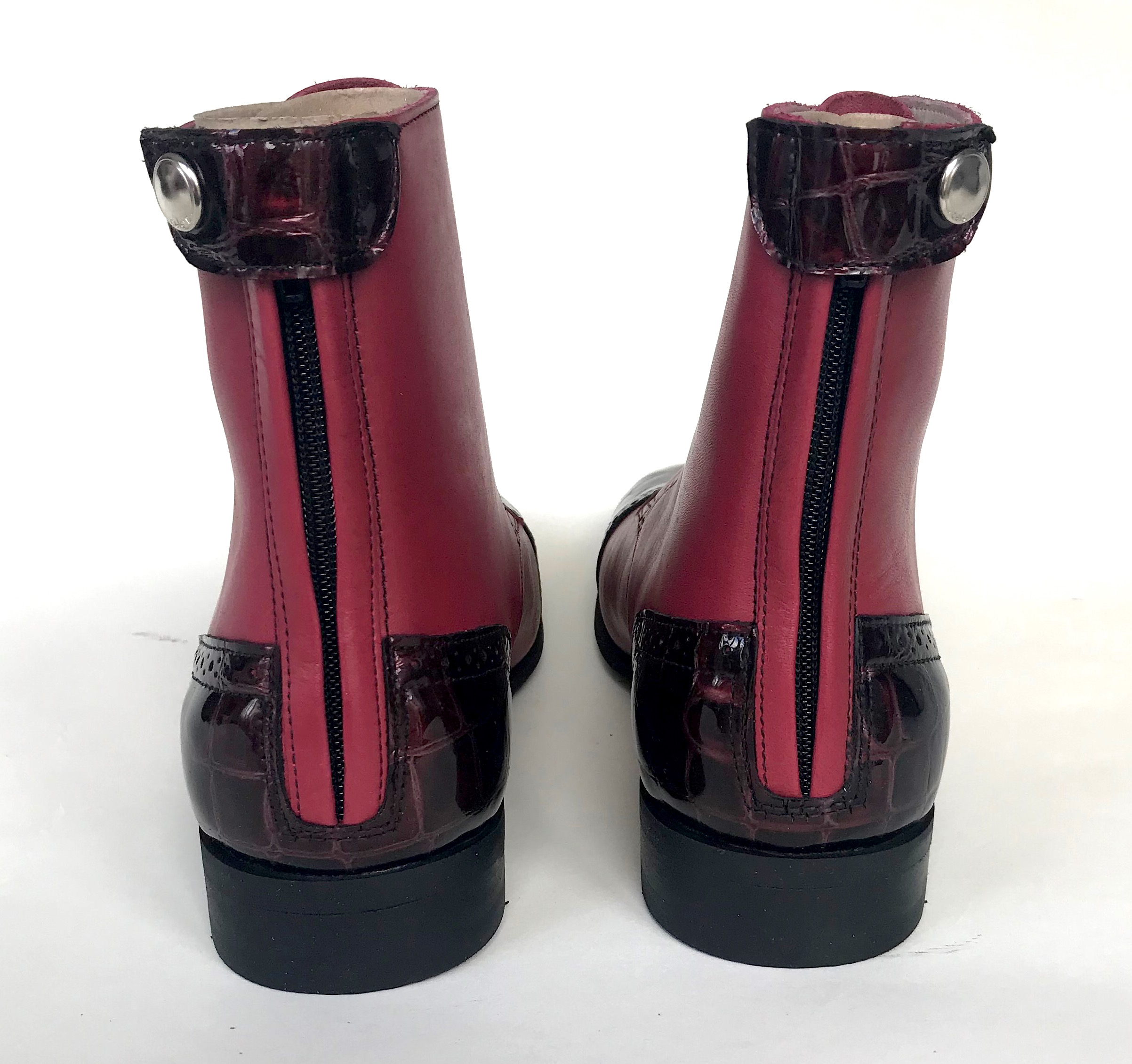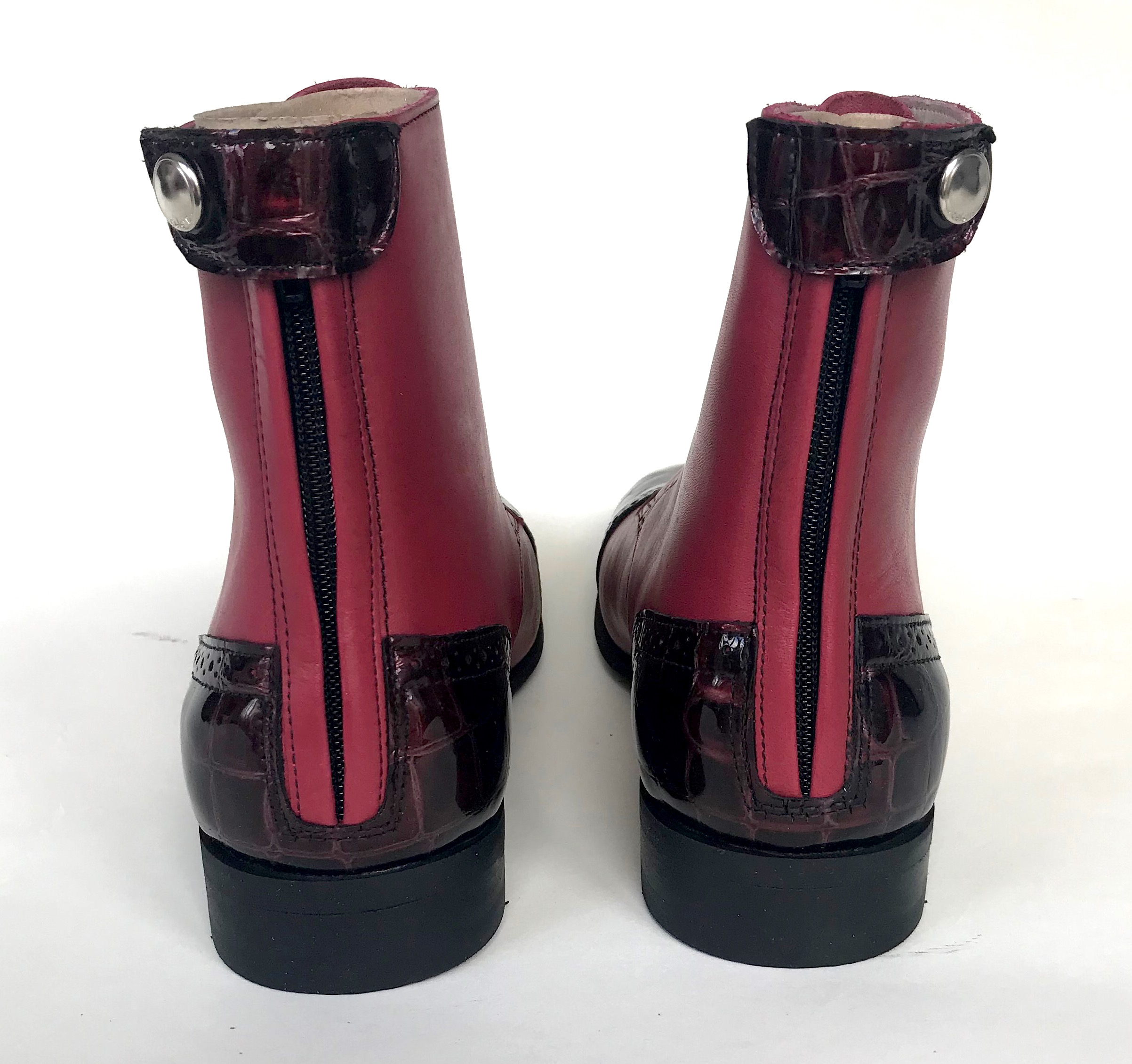 CELERIS-JOANA: BORDEAUX WITH FAUX CROC GLOSS BOOTS
MODEL: Joana - Contemporary Paddock Boot
With the toe and heel created in high gloss leather, this means these boots are more delicate than other leathers. PLEASE NOTE THESE BOOTS ARE NOT SUITABLE TO BE WORN ON THE YARD. You can of course wear your beautiful boots anywhere you choose, but you do so at your own risk.
Box calf
Full grain calf skin lining
Elastic laces
YKK rear zip
Leather zip cover with popper
Leather insole
Superior rubber sole.
Q Dressage are authorised re-sellers of Celeris UK's read-to-wear short boots range.